Living Essentials from BYU: Resource Management
DVD - $19.95
LIVING ESSENTIALS is a series dedicated to providing information to enrich and simplify life. This volume explores the nuts and bolts of wise resource management with practical information to help you successfully implement the small and simple things--the essentials--into your everyday life
Living Essentials from BYU: Social & Emotional Strength
DVD - $19.95
Living Essentials is a series dedicated to providing information to enrich and simplify life. This volume explores the balance that comes from social and emotional strength, including practical information to help you successfully implement the small and simple things, the essentials, into your everyday life.
Masterful Choral Conducting
DVD - $49.99
Masterful Choral Conducting is a series designed to expand understanding and enhance the skills of choral music conductors. Build confidence and add technical precision to your conducting through this innovative series from the choral directors of Brigham Young University.
New
Michael's Superheroes
Paperback - $10.00
Michael's Superheroes is a childrens picture book about overcoming the fear of immunizations.
Musical Diversity for a Complete Ballet Class
CD - $30.00
Musical Diversity for a Complete Ballet Class is a CD of tracks for use in the ballet technique class.
New
Musical Diversity for a Complete Ballet Class Sheet Music
Sheet Music - $19.99
This book is a companion to the ballet technique class music CD by the same name.
Norris's Ark
CD - $15.95
A collection of animal (and other) poems written for children (and adults) by the BYU Poet-in-Residence, Leslie Norris.
Out of the Ashes: Recovering the Lost Library of Herculaneum
DVD - $24.95
This film tells the story of the Herculaneum papyri, a collection of 1,800 papyrus rolls burned and buried by the 79 A.D. eruption of Mount Vesuvius. Working with the National Library in Naples, Italy, Brigham Young University researchers are using space-age imaging technologies to help read the blackened scrolls.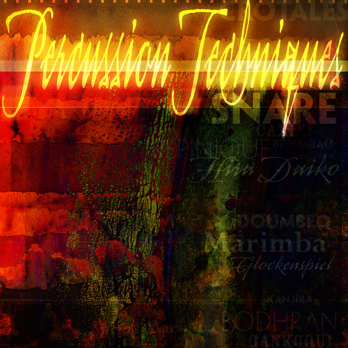 Percussion Techniques
DVD - $30.00
An introduction to playing a myriad of percussion instruments. Helpful to music educators, composers, arrangers, and percussion enthusiasts.
Pioneers of Africa
DVD - $9.95
The inspiring and amazing story of African pioneers who waited for many years for church membership--their trials, faith and miracles.
New
Psychological Foundations of Musical Education
Paperback - $25.00
English translation of Edgar Willems' original French, 4th Edition
Road to Zion: France
DVD - $19.95
Aline Conti travels around France, and French speaking Belgium and Switzerland, to learn about the history of the LDS Church in France. The story begins in 1850 and continues through the present day.
Road to Zion: Hawaii
DVD - $19.95
In this three-part addition to the Road to Zion series, host Shaunna Thompson continues her journey to learn about the history of the Church, this time venturing to Hawaii to discover how the Church first took hold and has grown over the years.
Road to Zion: The British Isles
DVD - $19.95
Follow along with British Convert, Fiona Smith, as she travels throughout the British Isles learning about the rich history of the Church in her home country.
New
Russia: Hidden Memory
DVD - $14.00
A journey through remote areas of Russia, seldom visited by outsiders, as folklorists search for rituals and celebrations before they are lost.